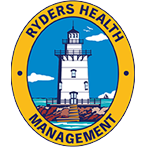 Website Ryders Health Management
Long-Term Care experience in multiple facility management. Will be responsible for various responsibilities within multiple facilities that include expertise in the areas of MDS 3.0 (AANAC certified preferred), PPS, General Billing (Medicare/Medicaid), and Quality Metrics. Candidate will ensure that the services offered meet or exceed federal, state and company standards. Serves as a role model for ethical business practices according to standards. Works with assigned facility staff and management to provide guidance on delivery of quality clinical services within budgetary guidelines. Must be able to travel regularly within CT.
To be successful in this role you must have the ability to communicate effectively with residents, their families, medical personnel, and facility staff in a confidential and professional manner.
Responsibilities will include:
Provide leadership and training for multiple MDS Coordinators, ensuring standards of practice are uniformly implemented across the corporation.
Stay abreast of current Medicare and Medicaid regulations, as well as prepare for upcoming changes in a proactive manner.
Implement corporate directives, and act as an internal resource and support for facility MDS Coordinators and other support staff.
Conduct educational in-services as needed including Corporate and facility management teams.
ICD-10 coding: must be proficient in process for monitoring and education of staff.
ADR: Denial and appeals:  candidate must be proficient in managing process from a corporate and facility level
Proficient in MDS coding across all disciplines, Quality Measures monitoring with program oversight for reporting accurately  for clinical information impacting 5 star ratings.
Be able to manage multiple facilities and must be proficient at prioritizing initiatives and needs of facilities.
Ensure staff have the necessary tools to efficiently capture and report clinical reimbursement for services rendered.
Oversight of ADR process
Monitor clinical documentation and provide assistance to facilities with proper education, strategies capturing clinical complexity supporting skilled criteria and ensuring auditing process is in place to achieve maximum results.
Must be able to be a resource for facility and Corporate teams for PDPM, Medicare and Managed Care/Insurance guidelines.
Assist with clinical initiatives such as LOS successful discharge process and work with ACO models.
Support processes in each facility in care coordination, clinical assessments and fiscal management of all short term skilled beneficiaries in our centers.
Evaluate, sustain, and improve existing MDS procedures and practices where needed including identification of areas of improvement, being able to professionally recommend action plans.
Job Requirements
Strongly prefer candidates with a minimum of 3 years of experience in reimbursement at the multi-facility level.
Must be a Registered Nurse in the State of Connecticut with a current active license